Capital-Efficient UI Design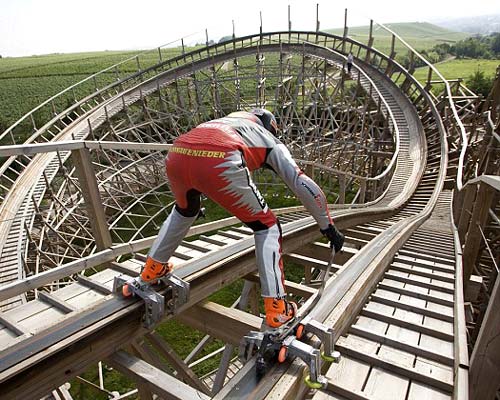 I've spent maybe a quarter of my career doing user interface design and implementation. One skill I was proud of was my ability to take in a variety of constraints on the UI and produce a design to satisfy them. It takes a while, though, and if I'm going to be honest with myself the success rate isn't that great. That skill, the single blinding flash of design insight, I discovered yesterday, is no longer essential. Iteration is the new inspiration.
One of the fundamental changes driving lean startups is the incredible reduction in the capital required to deliver the first iterations of a product. Capital is still required to fuel growth, but finding out if you have a market and pivoting when you discover you don't, is one or two orders of magnitude cheaper than it used to be.
I had previously experienced this efficiency in programming (open source tools) and deployment (AppEngine). Yesterday I got a taste of it in user interface design. Back in the day, developers (those with design and/or programming skills) would argue endlessly about designs. Along came usability labs, with mirrored walls, video taping, and real users (gasp) invited in. Watching someone fumble with your perfectly logical UI design was always an education, but it was expensive, both in terms of capital and time.
Enter Speed
Yesterday I started using two services, UserTesting.com and fivesecondtest.com, that bring the same capital- and time-efficiency to UI design that open source tools brought to programming. Rather than work extremely hard getting the design right, then failing if you guess wrong, it is now quick and cheap to iterate. Have a crazy idea? Test it. Three alternatives? Test them.
At the Startup Lessons Learned conference Siqi Chen of Zynga recommended UserTesting.com. UserTesting.com is the online version of the usability labs of old. For $39 you get a 15 minute screen cast of a real user using your system while thinking aloud. Problems in flow are glaringly apparent. ($39 is approximately the cost of a ten minute argument between two designers, and in my experience arguments can last a lot longer than ten minutes.)
Granted, you don't get everything out of UserTesting.com that you get out of a usability lab, but it's quick and it's cheap. I can see iterating a design several times a day with UserTesting.com. By the time you'd rounded up a subject for a usability lab session you could already have the results from UserTesting.com.
Fivesecondtest.com becomes useful earlier in the design cycle. Given a screenshot, users are asked what they remember about it or they are asked to click on notable sections of the screen. You can pay to have customized tests, asking particular questions, for example. Since it works on screen shots, you can iterate much faster with fivesecondtest than you can with UserTesting. It's a tradeoff between fidelity and speed. For a quick, "is this too cluttered?" kind of question, fivesecondtest is ideal.
You Still Have to Design
Neither of these services substitute for building real, person-to-person, in-depth relationships with real customers. And you still have to have the ideas to test in the first place. Rapid iteration with lousy ideas will result in a lousy interface. However, user interface inspiration just got rollerskates.
You could use these services to produce a similar quality of design compared to what you are producing now, but in less time and at less cost. I'm more interested in spending a little more time and money than that, and trying out crazy UI ideas. Crazy ideas that just happen to work provide pizzaz, differentiation, and extend the lead you have on competitors.
Note to Programmers
If you are working with a designer who begins using these services, you are going to have to up your game. You need to find ways to provide testable variations of your application much faster than you do today. That will require better designs to effectively separate the parts of the system that change from the parts that don't, better coordination and communication to keep track of the variations, and better tools to support the whole process. You will also need to be disciplined about removing the traces of failed experiments, lest your code begin to resemble a Hollywood backlot.